Bandanas
v
A once simple circle of fabric designed to warm your neck is now a legendary statement of style. Scarves, we salute the new you! And we're bringing your transformative power to all our outfits.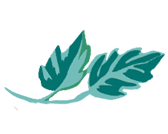 Bandanas
Alright, maybe you're one of those women that can take a lightweight, embroidered scarf and rock it over your sleeveless top or classic dress in summer. Or maybe you've mastered the neckerchief with perfect Parisian abandon. We have options for these immaculate fashionistas of scarves, but we all know that fall and winter are scarves' primary habitat.
When it's finally time for pumpkin spice, bust out your crochet infinity scarves and scarves with tassel or fringe trim to top the season's jeans and bootie staple outfit. To mix it up a bit more, reach for our suede fringe scarf with texture that will definitely have you standing out.
When winter arrives and you need to get seriously warm, choose our wubby marled scarves for extra coziness. A faux fur infinity scarf gets you the same comfort with some glam thrown in, and don't forget about plaid blanket scarves for a fabulous built-in extra layer if you're going to be out and about in the cold. Whether its fashion or function, we have the scarves for any season you love waiting just around the corner.