Belts & Totes
v
Creating a fabulous look is a cinch with the right belt or bag at your side!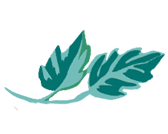 Belts & Totes
When you need to gather up that loose top or take a simple swing or shift dress up a notch, our belts step in to help. A classic belt also saves the day to make the top of your jeans perfectly polished.
Don't be afraid to let your waist take center stage with some sparkle and shine from one of our jeweled belts or rhinestone belts. We recommend them with a simple fit-and-flare dress to make it special occasion-worthy in an instant or to take the glam of a lace maxi to over the top.
Our leather belts can also add a touch of boho to an otherwise ordinary jean and tee outfit, and we love an animal print belt to make even head to toe black super trendy! Don't miss out, and get all wrapped up in our women's belts collection.