Hats & Hair
v
Heat and hairspray aren't the only way to look your best. Give your locks some love with on-trend hair and hat accessories, and they'll love you back with more good days than bad.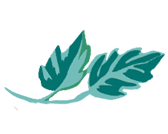 Hats & Hair
With the right hair and the right shoes, you can do absolutely anything! Hair accessories can help you get that first part right whether your locks are misbehaving or you just want to something new.
You know how to rock the classic headband, but with a flower crown or hair bandeau, wavy locks take on an ultra-bohemian look. If you have mid-length hair, try pinning back one side with animal printed hair clips for a throwback barrette trend we are obsessing over right now.
Speaking of our childhood, scrunchies are back with abandon, and we love the fun they can add to any outfit, no matter your age! A leopard print, scarf scrunchy tied around a ponytail or bow-front scrunchy around a high bun equals an instant feminine, retro look. Scrunchies can go boho too in our bandana prints that double as neckerchiefs. Get a scrunchie multi-pack for all the color options or to bring in some velvet or polka dot prints.
Hair accessories are a bold, fun choice to really tie it all together, and we suggest you start with our selection.