Denim
v
You need to love your jeans, and your jeans should love you back! From distressed light washes to dark black skinnies, pick a pair that will never let you down.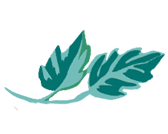 Denim
Denim is a frequent fashion flyer in our wardrobe, and A'Beautiful Soul makes jean shopping easier by bringing you the best plus size jeans for women to flatter your figure and keep you on trend.
We have all the fun of the latest styles including frayed hem bottoms and distressed boyfriend jeans with the loving support of dark wash skinny jeans, denim skirts and classic boot cut bottoms that never let you down.
And since this kind of romance is oh-so personal, our women's denim should transform the way you feel about shopping for jeans – and how you feel about putting them on!