Skirts & Shorts
v
From a flowy boho maxi to casual distressed denim, skirts & shorts give you instant confidence, no matter the occasion.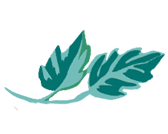 Skirts & Shorts
Skirts are feminine and fun, and there's nothing like a skirt to make us feel more poised, whether knee-length and flowy or short and structured. Skirts inspire a look and an attitude in an instant, bringing the romance for a date or the confidence for a company meeting.
A'Beautiful Soul's plus size denim skirts and plus size button front skirts are the women's bottoms that can go with any look. Get dressed in your regular jeans, then switch them out for a plus size white jean skirt in summer or a button front cord skirt in fall. VOILA!
When you really do need to dress it up a bit for family dinner or your bestie's bridal shower, our plus size maxi skirts and plus size midi skirts give you the option to rock your favorite new fashion tops. If it's a celebratory night out with your girls, forget dressy and go with a bold leopard print knee-length skirt and edgy graphic tee for the ultimate chic style.
A'Beautiful Soul's plus size skirts will have you seeing your wardrobe in a fun new filter.