Rompers & Jumpsuits
v
An on-trend, all-in-one outfit ready for any occasion? Rompers and jumpsuits, you officially have our attention!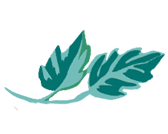 Rompers & Jumpsuits
We can't quite pinpoint how rompers and jumpsuits manage to be effortless, edgy and chic all in one piece, but we sure aren't going to question it! These beauties fit all the same occasions as dresses, with just a touch of unique flair.
Anyone can wear a jumpsuit, and you should, especially if it's a plus size floral jumpsuit with the perfect wedge heels. A plus size striped jumpsuit creates long lines with full-pants, and a plus size strapless jumpsuit shows off those collar bones, a perfect pallet for statement jewelry.
The romper is the jumpsuit's cooler, shorter cousin, and you won't want to miss our collection. A faux-wrap plus size romper is loaded with charming, feminine details like tie waists and ruffle hems. Wear them to a brunch or daytime event.
Versatile and fashionable? It's difficult to find a reason not to expand your wardrobe with the latest plus size rompers and jumpsuits.