Intimates
v
As comfortable as you are in your own skin, our intimates gives you the support and softness you need to take on the day, feeling feminine and strong.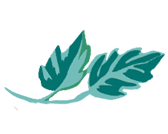 Intimates
Celebrate your curves and confidence without losing comfort in intimates from A'Beautiful Soul. With signature lace bralettes and mold cup bras, you'll find the perfect fit in sizes 36DD to 42D.
When you're thinking plus size bralettes, you should be thinking about freedom. Freedom to wear those backless shirts and wide-open necklines without worry. A classic t-shirt bra is a breeze to throw on without a though, or dance the night away while wearing our bike shorts under your favorite dress.
Our plus size intimates make your outfit more supportive and are on-trend, which is really our favorite part!