Sweaters
v
As the weather cools, let your wardrobe heat up. From layering cardigans to fashionable pullovers, our sweaters keep you cozy and warm without sacrificing style.
We love that you are making the world a better place! By shopping our collection, you're aiding in the effort to feed, educate and nurture children across the world.
STAND OUT FOR GOOD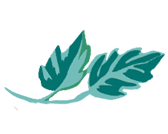 Sweaters
When you have a sweater that keeps you comfy and chic, wear it on repeat! Haven't found one yet? We think you will with A'Beautiful Soul's selection of plus size pullovers and plus size cardigans. We never sacrifice style for coziness, and our women's plus size sweaters have both with their boho details, leopard print options and luscious fall hues.
The perfect cardigan will amp up any outfit while keeping you warm, and long plus size pullovers paired with your go-to leggings are our favorite casual style. Our sweaters come in all the styles you love—cable knit to fuzzy and fitted to flowy—looks that are just as unique as you!