Wallets & Wristlets
v
All your absolute essentials in the palm of your hand? We think 10/10 women would go for that! With our wallets and wristlets that dream is a reality.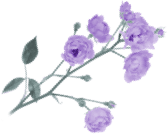 Wallets & Wristlets
A women's wallet or wristlet is the perfect piece for when you don't want to lug around a large tote. With pockets galore, our wallets and wristlets keep your cards, ID and cash together, so it's easy to find in your purse – or just leave that big bag behind!
With a clever little loop, our wallets become wristlets that you can carry anywhere hands free. Fabulously functional, you can use our women's wallets and wristlets in your purse or let them stand on their own as a mini bag or clutch.