Swimwear
v
In the water or on the boardwalk, our swimwear brings your confidence out as brightly as the summer sun.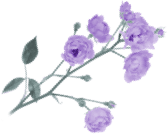 Swimwear
Your dreams of a sunny beach vacation and lazy days by the pool will NOT be overshadowed by a swimwear shopping nightmare! A'Beautiful Soul's plus size swimwear collection will have you super ready for those rays in your new vibrant swimsuit in no time.
Our women's plus size swimwear gives you the coverage you need in the trends you love. Try pairing a leopard print plus size swim top with solid colored plus size swim bottoms. Or go for a plus size tankini look that covers your midriff with a beautiful drape.
Thank goodness plus size one-piece bathing suits are all the rage! Try them in a gorgeous floral or ruffled shoulder for an ultra-feminine plus size swimsuit. Our off the shoulder or deep-V neckline one piece swimsuits are also super flattering. Toss on a kimono or classic cover up and head on out to the beach, girl!