Gifts
v
We have everyone in the family covered. Our wide assortment of gifts show exactly how well you know them and how much you care.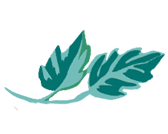 Gifts
It's the thought that counts with gifting. Or rather, the understanding of how much your friend loves puppies and tacos, and that she'll love any keychain, carryall or jewelry dish that references their lifestyle.
Our collection of catch phrase keychains, trinket dishes and gift bags will have your people smiling at how thoughtful and clever you are. Give them a laugh with a funny little pun or get sentimental with messages that say how much you really care. For the bride in your life we have survival kits, wedding planners and carryalls in cute scripts that will make her feel even more special. And why get a paper bag when a canvas tote is re-usable and way cuter!
This collection varies from month to month, so be sure to check back every season to see what we offer for holiday gifts, birthday gifts & and "treat yourself" gifts!